Mesplé has been the lead engineer, designer and fabricator for numerous entities and leading global brands. As an innovator he propels his projects from conception to larger than life productions with a relentless approach. The public installations he has been asked to work on include event technology, large format sculpture and permanent fixtures for video, viewing and more.
Cedar Fair, Lead developer for cutting edge 4D media ride Mass Effect New Earth at Great America, CA
Google, Lead Designer/Engineer/Fabricator for Google IO Countdown Clock
Nokia/Microsoft, Designer/Engineer/Fabricator for Brett Doar Rube Goldberg Machine
Synn Labs, Various contracted projects, Red Bull
Blackstone Golf Course (Denver, CO)
White House Collection, restoration of historic bronze collection, Washington, DC
Prehistoric Elephants, Gary Stabb, Smithsonian Museum, Washington, DC
MGM Lion, Rosetta, MGM Grand Hotel, Las Vegas, NV
Siblings, Rosetta, Lincoln Park Zoo, Chicago IL
Mountain Fishing, Rosetta, Smithsonian Museum, Washington, DC
U.S. Military, Technical fabrication, Tippman Ordinance Co.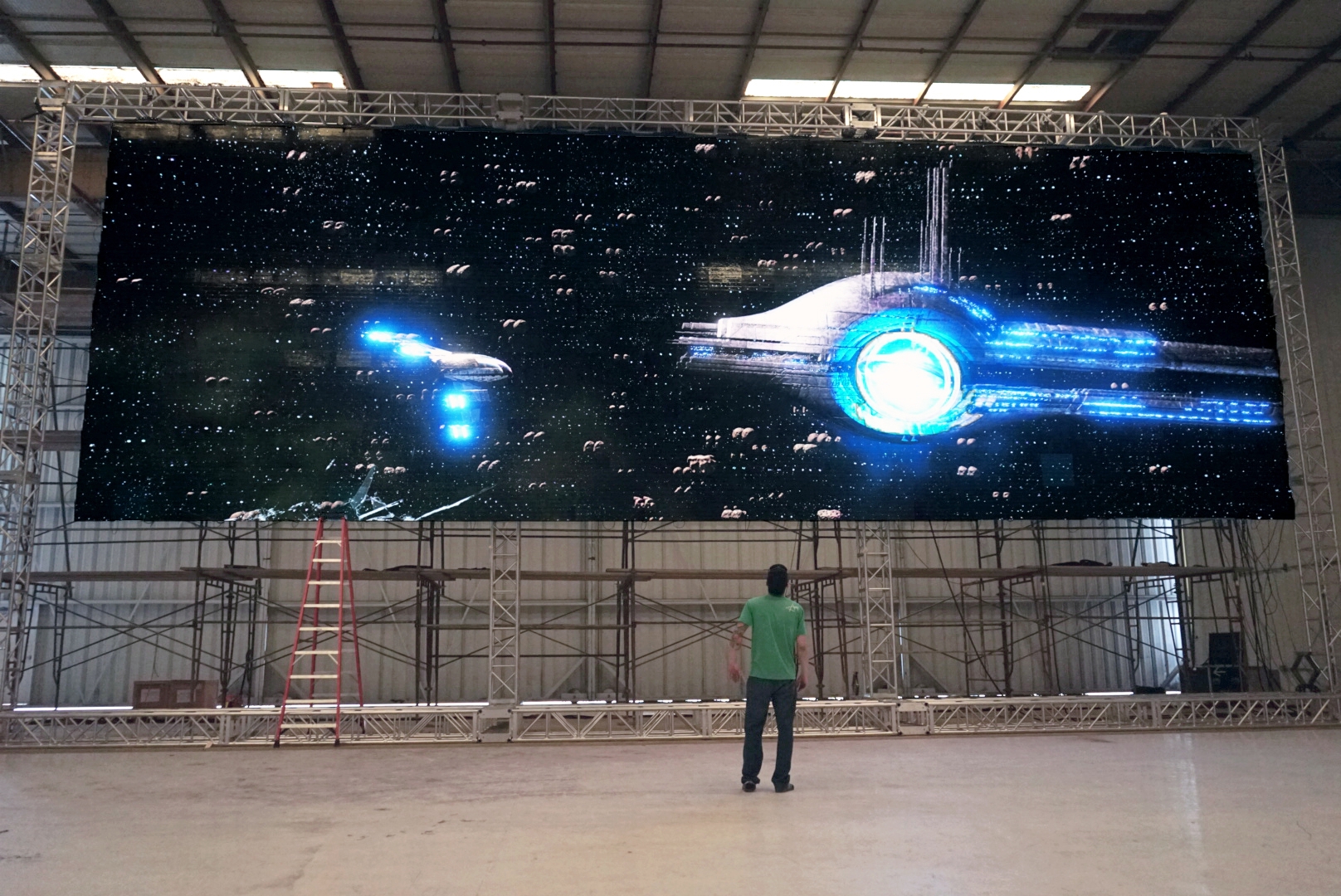 mass effect new earth at Great America
In 2015 Mesplé was hired by entertainment company 3D Live Events to develop technology originally created for Michael Jackson. To make the 60 x 40 feet LED wall he designed a perforation die that stamps 3,600 holes per sheet of polarizing film allowing the 3D effect. In total the wall has over 8 million precise holes. Mesplé manufactured the support structures for the wall as well as the near field sound technology from the University of California San Diego to optimize viewer experience.
Blackstone country club | Denver, Co
The Swing marks one of Mesplé's first independent commisions for the golf course. Designed to replicate the swinging motion set in force by driving a golf ball. Core-tin steel was used to fabricate the sculpture as it rusts into a thick shell creating the unique finish.
The Bounce is the second of the series for Blackstone. Measuring 6' tall by 12' long, it depicts motion of play through a hillside using bronze, stainless steel and core-tin steel.
Abstract Disk is a permanent work for the Country Club and stands over 12' tall. It is composed of stainless steel, bronze and steel.
ABSTRACT BIRD | DENVER, CO
The city of Denver commissioned Mesplé to produce three water sculptures for the development at the Gardens of Havana. Each piece is hand fabricated out of stainless steel and will therefore never weather. The way in which water flows from the work cleverly creates the perception of movement.